Perks of the USANA Affiliate Program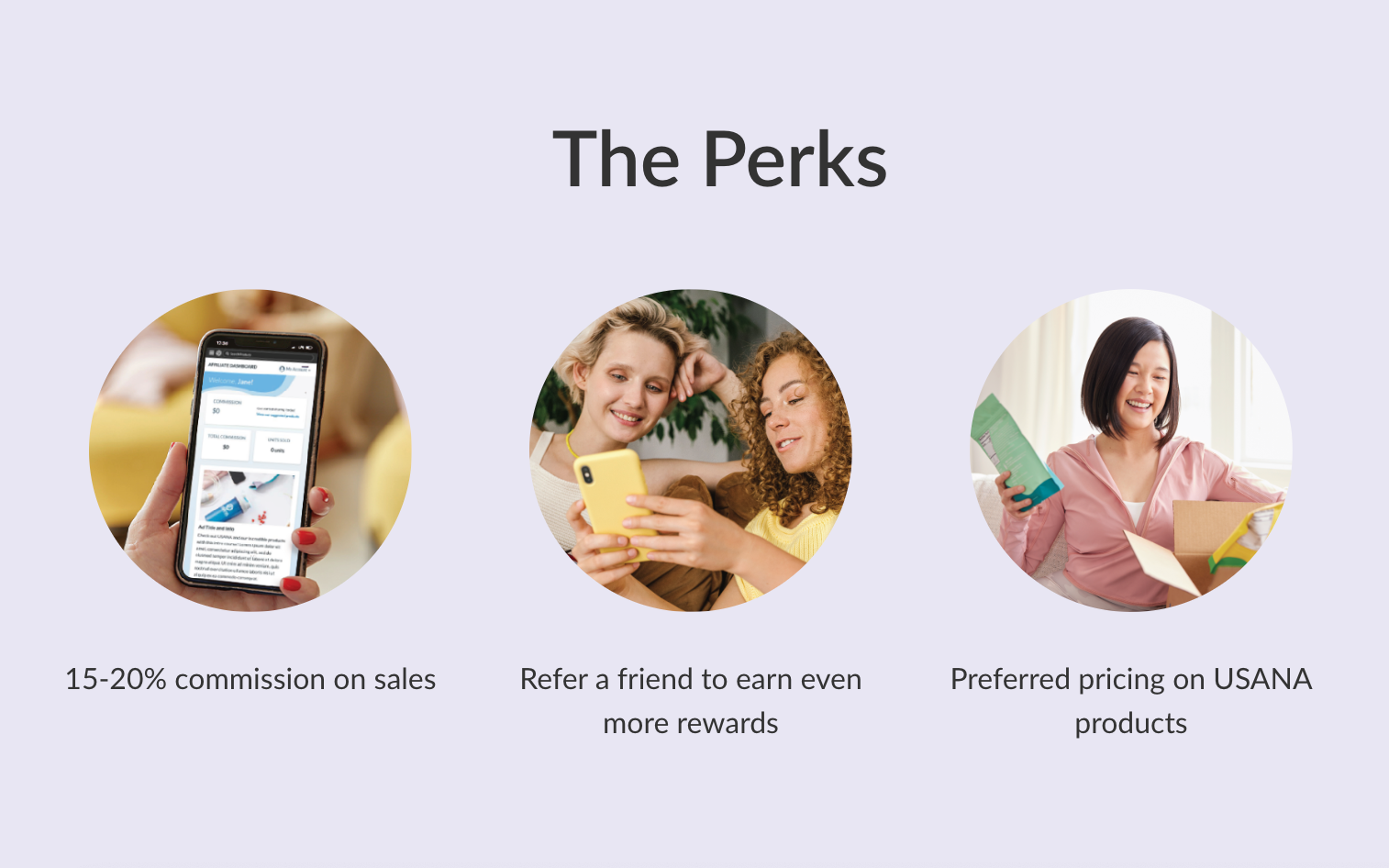 Are you looking for an opportunity to make an additional income sharing wellness? Then the USANA Affiliate Program may be a great fit for you!

USANA is a leading health and wellness company that offers an affiliate program that truly shines for it's unique perks!

Here are some of the perks of joining the USANA Affiliate Program:

Competitive Compensation: USANA offers a generous compensation plan, allowing you to make up to 20% commission on your sales. AND you will earn on every order your customers every place! They don't have to go back to your link, their customer account is linked to you!! Plus, you can earn additional income through the USANA Referral Program.

Preferred Pricing: Why not transform your health while earning? USANA offers you Preferred Pricing so that you save on all products. Also, think of it this way - everything you purchase because marketing material! As you experience the products, share your experience and results!

Access to Creative Resources: USANA provides you with all the tools and resources you need to grow your business. From promotional materials to helpful tips and strategies, you'll have everything you need to succeed.

Supportive Community: USANA has a vibrant and supportive community of affiliates who are always willing to help each other out. You'll never feel alone in your journey as an affiliate.

So if you're looking for a great way to make money from home or on the go, consider joining the USANA Affiliate Program. With all the perks and advantages it has to offer, you won't regret it!

Also, if you enrol with me you will gain access to my exclusive mentorship for free: Social Marketing Superstar!