USANA Affiliate Program Benefits
All the benefits I'm about to share with you are on top of all the benefits that come with aligning yourself with a 30 year proven company, trusted by thousands of elite athletes, health professionals and developed by leading scientists in cellular health!


1. Affiliate Dashboard
This is the one-stop shop for affiliates to view earnings, access personalized shareable links, see reporting, and manage their account! The ease of this portal makes sharing and managing your campaigns a breeze!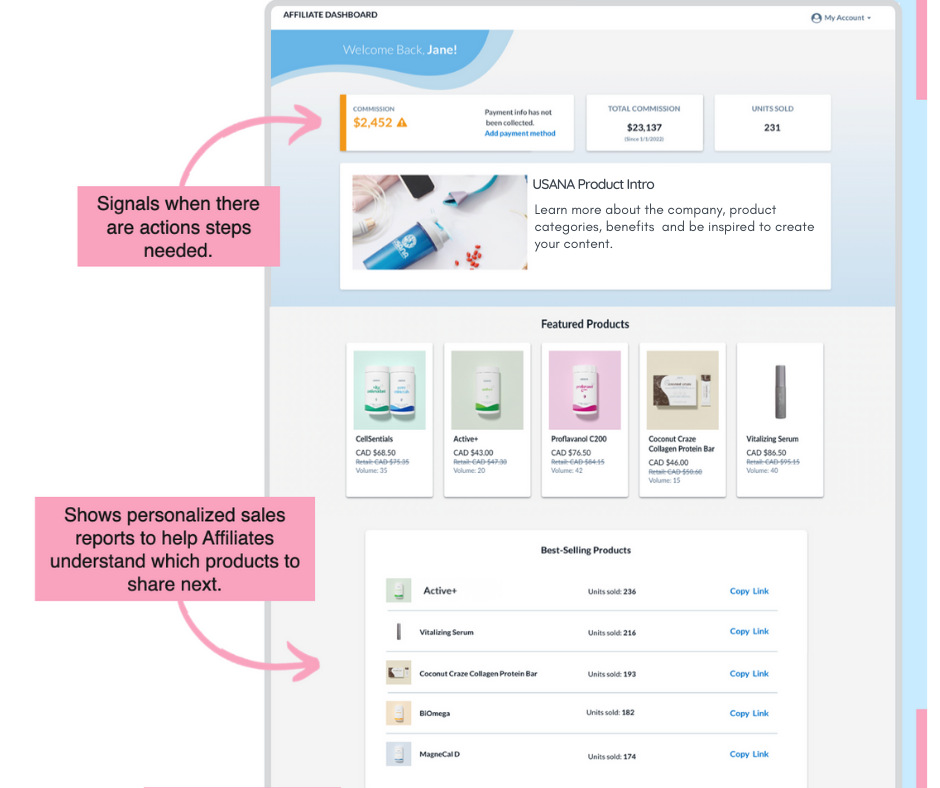 2. Custom Links & Lists
Not only is it easy to grab individual product links, you can also create personalized lists and curated lists to increase the average sale and best serve your community by sharing convenient lists with all your recommendations. Examples: My Youthful Glowing Skin Must-Haves, Weight Management Protocol, Healthy Mom & Baby etc....
3. Potentially Passive Income
"You can only be financially free when your...