Top 10 Social Marketing Strategies to Grow Your Business in 2023
Top 10 Social Marketing Strategies for 2023

Focus on creating content that is engaging, informative, and relevant to your target audience.
Develop a comprehensive social media marketing strategy that outlines your goals and objectives.

1. Personal Branding 101: Personal branding on social media is important because it allows you to create a unique identity and presence online. People buy and work with people they; KNOW, LIKE & TRUST. Social media allows you the opportunity to build that by pulling back the curtain, letting people in and showing up to provide valuable content for them. Once they know, like and trust you, then it comes down to timing and you don't want them thinking about who to contact - you want them to think of you right away!
⭐️ Sign up for my group mentorship Social Marketing Superstar
⭐️ Business consulting also available, please inquire ([email protected])
2. Add Affiliate Marketing to your income strategy. Either by creating an Affiliate Program to scale your business (without heavy advertising) and/or by joining complementary programs to add more value and easy additional income streams.
This is my must-have affiliate program and it comes with personal mentorship from me to grow and here are a few others to check out.





3. Host More Events.
In person and virtual events are key to building your audience and establishing yourself as an authority in your field and grow your social media following.
Events can be free webinars to reach a new audience, engage and showcase your value. Events can be a paid class or workshop. Events can be fun and more geared towards community building. As long as your events are adding value to your ideal clients that are a fabulous addition to your business strategy.

Anytime you are in front of a room you have the opportunity to create engaged future clients / customers.
You can host your event sales / invitations on numerous sites, but I recently upgraded my event hosting platform to EventCreate and it has an elevated look and ease of use, I highly recommend!



4. Create More Content: In 2023, content should be engaging and creative to capture the attention of your audience. Play with different formats such as Reels (short form video), live streams, videos, stories and interactive polls to keep your followers engaged.
Focus on creating content that adds value to your audience, such as helpful tips and tricks, industry insights, and informative articles. Staying on top of the latest trends can help you reach your audience in more meaningful ways. By taking this approach, you can create content that is both entertaining and useful for your audience.
Don't forget to share YOU too. I like to keep the majority of my personal content to my IG Stories.




5. Leverage Influencer Marketing: Influencer marketing has become increasingly popular in recent years and will continue to be a powerful tool for driving engagement in 2023.
Partnering with relevant influencers who have an established presence in your target audience can be an effective way to build trust and reach potential customers.


Utilize User-Generated Content: User-generated content (UGC) is a great way to engage your audience and create a community. Invite your followers to submit content featuring your product or service, or ask them to share stories about their experiences with your brand.





6. Run Social Media Contests: Contests and giveaways can be a great way to increase user engagement and generate leads. You can use contests to reward your followers for showing their support, or to increase brand awareness by building an audience.


Here is the step-by-step to host a giveaway on Instagram:
Hosting a giveaway on Instagram is a great way to increase engagement and generate more followers. Here are some tips to help you get started:
Decide on the prize: Choose a prize that will be attractive to your target audience and make sure it is relevant to your brand.
Create the giveaway rules: Make sure you create a set of rules for the giveaway that everyone needs to follow in order to enter.
Promote the giveaway: Promote the giveaway on your Instagram account and other social media channels to reach a wider audience.
Choose a winner: Once the giveaway is over, choose a winner using a random selection tool or other method.
Follow up: Make sure you follow up with the winner and contact them to let them know they have won and MOST importantly you want to create everyone who entered your giveaway as a lead and follow up with them. You can consider offering a discount to those who entered but didn't win.


7. The Tool I Can't Live Without: Canva is an online platform that makes it easy to create stunning graphics, presentations, and documents. It's user-friendly and includes a variety of templates, images, fonts, and other resources that can help users create professional-looking designs quickly and easily. Canva is a great tool for social media posts, flyers, business cards, and more. It's an ABSOLUTE MUST have for every entrepreneur! It's pretty easy to start learning yourself, but they also have plenty of tutorials to guide you! ⭐️ Get the free trial of Canva Pro so you can experience all of the features!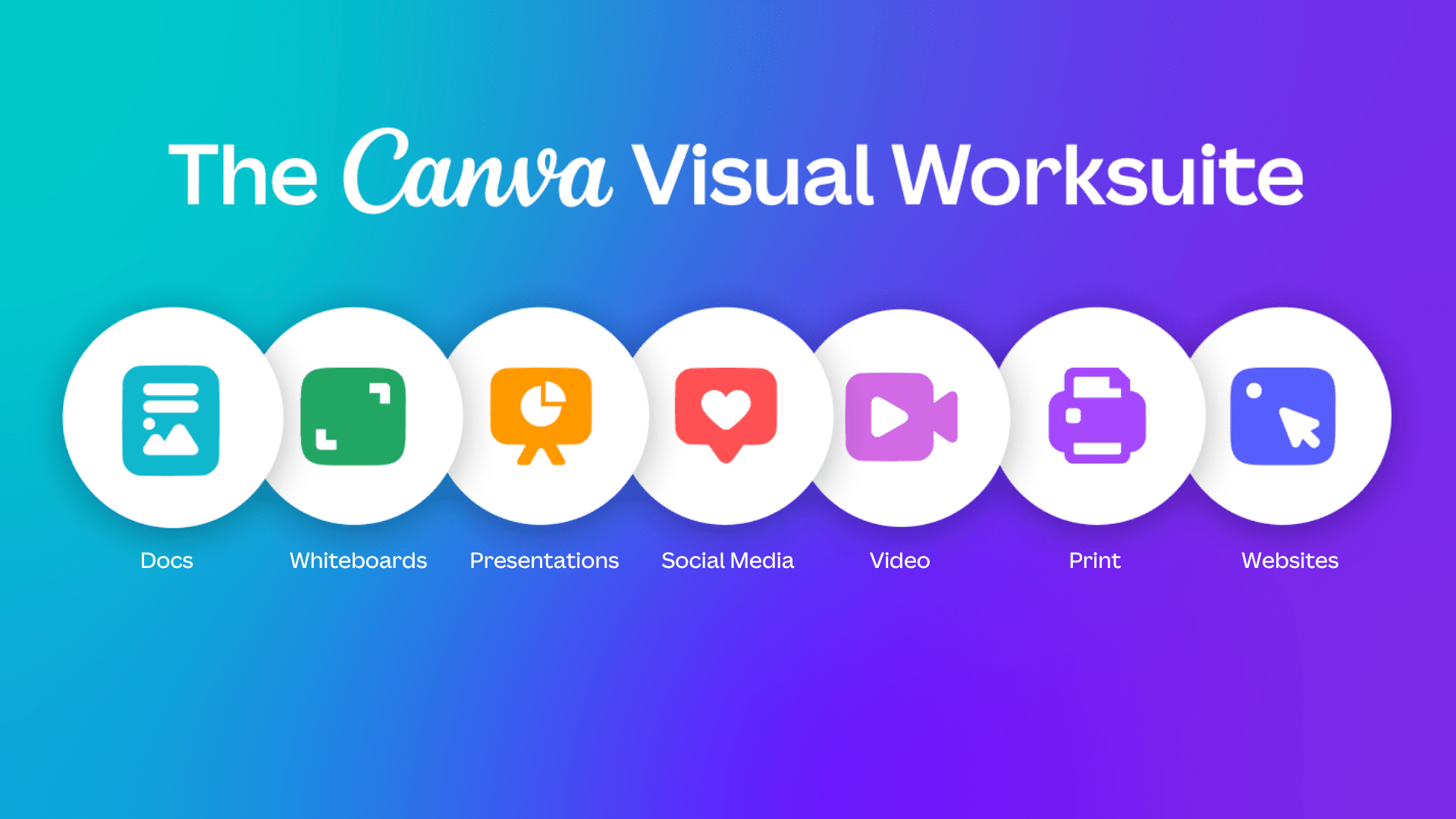 8. Outsource some of your tasks: Fiverr has a great selection of freelancers for whatever job you may need help with. It's a great platform for finding reliable and talented people who can help you get the job done quickly and efficiently. Plus, the pricing is quite reasonable!
9. Streamline and upgrade your website: Get Kajabi an all-in-one online business platform that enables you to create and deliver digital products, courses, and content to your customers and subscribers.
It provides a complete suite of tools for creating and managing a successful online business, including site building, marketing, analytics, email marketing, membership portal and customer service and more!

Kajabi offers easy-to-use features that make it possible to get up and running with an online business quickly and efficiently. Free 30 Day Trial
10. Grow Your Email list: Growing an email list is one of the most important steps that any business should take in order to ensure its success. An email list allows you to reach out to a larger, more targeted audience than relying solely on social media ⚠️ Remember - you don't own your social media platforms!

With an email list, you can segment your audience into different categories, such as by demographic or interest, and tailor your messages to them accordingly.

You can use email automation to send out newsletters, special offers, and other messages on a regular basis. This can help you build loyalty among your customers and encourage them to return to your business.

Email lists are much more reliable than social media, which can be subject to frustrating algorithm changes.

Having an email list gives you a better way to stay connected with your customers and cultivate relationships with them!

I host mine with Kajabi (see above). Here are some strategies to grow your email list!

Check out this graphic below 77% prefer communication via email!



I hope these tips and strategies have been helpful!

Looking forward to seeing you put them to use!

Let's connect!